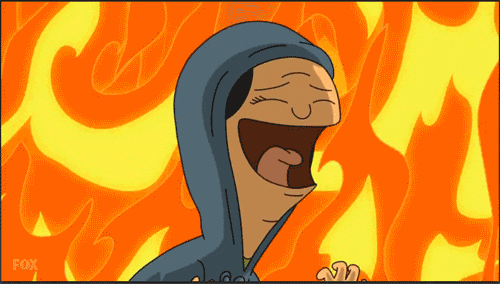 I was never a scout so I didn't realise until Carmen Maria Machado's Her Body and Other Parties that 'brownies' refers to a fairy tale about a tiny race of people who will tidy and make themselves useful while the adults of the house are asleep (I always assumed that the brownie organisation chose that name because it was cute or they wore brown uniforms or they sold brownies at some point in history).
The story is from 1870 by Juliana Horatia Ewing, and frankly even as a child I would've thought what a load of bullshit, with the twist being that after a long journey into the forest the girls learn that brownies are simply children who are suck-ups and wake up at dawn to do housework and don't want any credit. And I say nah, kids aren't that selfless and if they're going to the effort of getting up at 4am to contribute you bet your sweet a that they're not doing it anonymously.
Based on the books I've picked for this post; the changeling myth is probably a bit more realistic. According to that age-old legend, a changeling is a demon or fairy replacement who has been left in the place of a normal – usually unbaptized – child. The fairies or demons will give the abducted child to the devil or use it to strengthen fairy population; meanwhile if you have your suspicions, Irish folklore on changelings tells you to watch out for physical give-aways in your child like an adult level beard or long teeth.
So let's talk about children/youth from literature who scare me and who wouldn't be caught dead cleaning the house in secret just to be a nice guy – unless it was part of an elaborate, well-constructed scheme to gain trust from the adults and ultimately utilise that trust for evil bidding!
The Midwich Cuckoos (John Wyndham, 1957)
I wrote about Midwich Cuckoos in my fictional places blogpost, and while I generally try to avoid writing about the same book twice, a list of evil children from fiction would feel incomplete without a least mentioning this ominous pack of identical blonde youth (it's probably also an incomplete list without mentioning Lord of the Flies too but I've not read that one so that's a shame).
Midwich is a fictional isolated English village where one evening all the residents inexplicably fall asleep and wake up to find that every woman is pregnant. Similar to changelings, it turns out the entire village has been impregnated by aliens, with the book even being named after a real family of parasitic birds which lay their eggs in the nests of other birds, for other the birds to then raise.
And just like changelings, physical and mental differences make these children identifiable – with their golden eyes, blonde hair, shared mind and rapid development. Their evil deeds largely involve mind reading and causing 'accidents' to those they suspect mean them harm.
Rosemary's Baby (Ira Levin, 1967) *spoilers
This is one of those rare books, where the novel is largely identical to the film – which for me made Rosemary's failed attempt to reach out for help from an outside doctor even more tragic because I knew it was going to play out exactly the same as it did in the 1968 film adaption.
Here, a young married couple – Rosemary and Guy – move into a sought-after New York apartment building called the Bramford. This (fictional) gothic building has a historic reputation for witchcraft, but it's vast and fancy and Rosemary and Guy are adults so they're excited and move in anyway.
Now that they've got a fancy abode, Rosemary wants to start trying for kids however Guy only changes his mind once the couple become acquainted with their eccentric neighbours. Guy is an aspiring actor, and long story short, the neighbours are Satanists who promise Guy that his acting career will pick up if Rosemary carries the son of Satan.
While the book finishes with Rosemary choosing to raise her son anyway, despite knowing this, we don't actually know how the baby turns out. His father is Satan though and he has piercing red eyes so surely he's a bit of a rascal at the very least.
A Clockwork Orange (Anthony Burgess, 1962)
Again this is another book I've written about in a previous post, but that post was five years ago so fuck it let's revisit.
In a dystopian future where campy teen gangs rule the street while wearing matching elaborate costumes and talking entirely in futuristic Russian-cockney slang; the main character Alex is fifteen in the first chapter where, as the head of his gang of five – beats up a beggar, steals a car, tortures a writer and gang-rapes their wife, and ultimately unintentionally kills someone all in the span of two nights. The accidental murder is the crime with Alex is sent to prison for.
We need to talk about Kevin (Lionel Shriver, 2003)
This is a good book because you're never entirely certain whether Kevin is inherently evil or if it's his mother interpreting everything he did as malicious even as an infant.
The narrator is Eva Khatchadourian; a former travel writer who never wanted children but conceded to make her husband, Franklin happy. Kevin is her now fifteen year old son who is in jail following a school massacre he alone perpetrated. Told through letters to her husband, Eva traces their relationship and her feelings towards Kevin throughout his life, and it's a classic nature versus nurture thing where you're not sure if Eva's perspective can be entirely trusted and you're left wondering whether part of it was that Kevin could sense that his mother never liked him.
Sisters (Daisy Johnson, 2020) *spoilers (kinda)
In comparison to the last three books, the evilness is this one is more of you're regular high school cruelty. I'm not going to give too much of this one away because it's quite surrealist and blurry but its about two eerily close sisters, July and September, who are moving to their family's abandoned beach house with their mother, following a mysterious incident that happened at school.
Told from July's perspective, it turns out the catalyst for this mysterious incident was September wanting to take revenge on the classmates who had catfished July into thinking a boy she liked was talking to her, then subsequently convinced her to send nudes and sent them around the school because high school is awful sometimes.